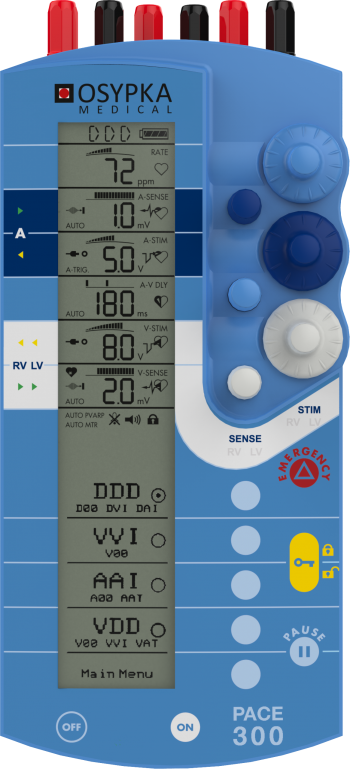 Is the world's first three-chamber temporary cardiac pacemaker featuring biventricular (BiV) pacing capability.
A temporary cardiac pacemaker is designed to be used with cardiac pacing lead systems for temporary atrial, ventricular, A-V sequential, or biVpacing. The PACE 300™ has applications where such pacing modes are indicated for therapeutic, prophylactic, and/or diagnostic purposes.is currently pending US market approval.
The novel technology and pacing options of the PACE 300™ make it the only choice for biv temporary pacings in the OR, ICU, and for electrophysiology studies.