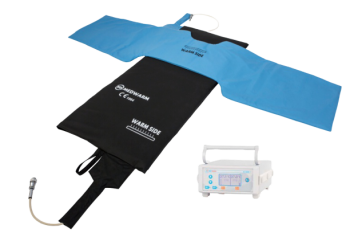 Our patient warming systems use state of the art technology and the Latest developments in carbon fiber materials and microprocessors To avoid hypothermia in:
Operation Rooms.
Neonatal intensive care.
Maternity wards
Orthopedic departments.
Ambulances.
Controlling peripheral temperature of the patient carrying the risk of hypothermia effectively to provide a warm and comfortable environment.
The BEST HEATING PERFORMANCE reaches 37 C within 5-7 minutes. with superior sensitivity adjustment of 0.1'C increments.
EASY TO CLEAN, Our product is completely sealed and water proofed against all liquids and easy cleanable.
TRANSPORT Option with battery (3-4 hours support).