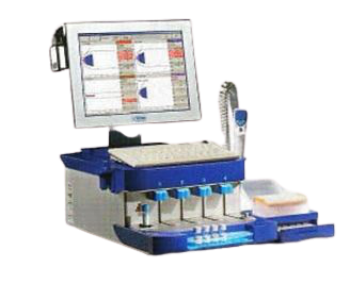 Description:
a semi-automatic clot function analyzer based on Thromboelastometry (TEM) technology using the famous user can test all clot formation dynamics; clot formation, propagation, strength, and lysis.
Quantitative analysis of plasmatic reaction fibrin formation, platelet function analyzer, inhibition due to aspirin, Clopidogrel, and GPIIb/IIIa inhibitors could be assessed.
PARAMETERS OF ROTEM ANALYSIS: (CT, CFT, MCF, ML)
CT: Clotting time.

CFT: Clot formation time.

MCF: Maximum clot firmness.

ML: Maximum lysis, And A6: Amplitude at 6 minutes.

Ms: Maximum Slope.

AUS: Area under the curve.